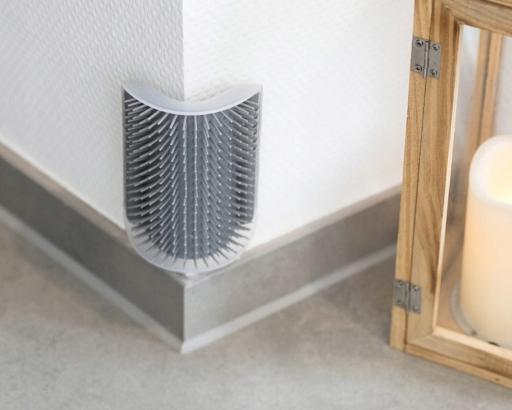 Description
Self Groomer Senses 2.0 Wall Massager for Cats Catit
Self Groomer Senses 2.0 Wall Massager for Cats is the ideal place for your cat to indulge in rubbing and brushing. Simply attach the brush to a surface at your cat's height and you're ready to go.
Features:
- Collects loose hair: The Senses 2.0 Self Groomer helps remove and collect loose hair, in support of a cleaner, more enjoyable home environment.
- Suitable for walls and corners: The Self Groomer can be easily mounted on either a flat surface or in a corner, with screws (optional) or adhesive strips included.
- Catnip compartment: If your cat needs an extra incentive, try adding catnip to the inner compartment. To help you get started, the product includes some Canadian catnip herb, which is also available separately.
- Easy to clean: The brush can be removed and placed back in its holder to remove excess hair. We recommend hand washing the Self Groomer with natural soap, free of chemicals or abrasives.
Features
Self Groomer Senses 2.0 Wall Massager for Cats Catit
Reference

022517431528

Colors

Greys

Brand

Catit

Weight

64 gr

Materials

Plastic

Number of Floors

Pequeños

Número de Pisos

Product Range

Toys, Senses 2.0
Customer Reviews
Self Groomer Senses 2.0 Wall Massager for Cats Catit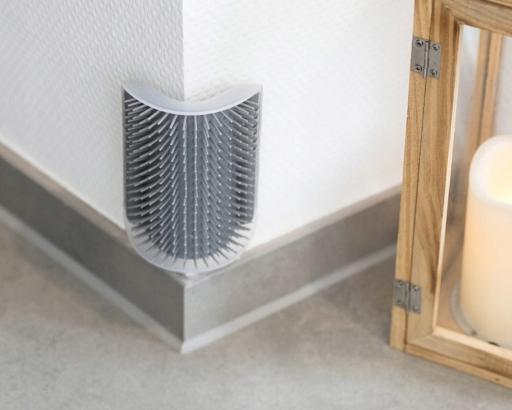 Os meus gatos adoraram, sempre que passam junto ao massajador têm de lá ir coçar o focinho e o corpo. Além de que ajuda a tirar o pêlo!
Elas adoram e poupa-me tempo! Serve para se escovarem e para roçarem as glândulas do canto da boca.