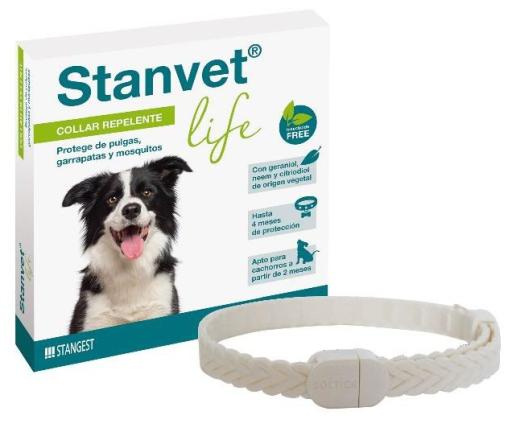 customer_also_bought_ani
Traveness

Traveness
Description
Antiparasitic Collar for Dogs Stangest
Stanvet Life is a new range of mosquito, flea and tick repellents. They contain a unique blend of essential oils (geraniol, neem and citriodiol) that are part of the natural defense of plants against insects. Free of chemical insecticides, heavy metals or PVC.

Can be used for:

Puppies from 2 months or 0.8 kg.
Dogs with sensitive skin or allergies
Older dogs
Environments with children

Features:

New polymer based technology with continuous and uniform release.
Up to 4 months of protection
Waterproof: efficacy is not reduced by water
With safety lock: prevents the dog from losing the collar
Neutralizes body odor and gives a pleasant scent
Does not contain synthetic insecticides, PVC, halogens or heavy metals.

Sizes: 60 cm
Features
Antiparasitic Collar for Dogs Stangest
Reference

8436020784378

Weight

23 GR

Size

60 cm

Units

1

Brand

Stangest
Customer Reviews
Antiparasitic Collar for Dogs Stangest